"A room is like a stage. If you see it without lighting, it can be the coldest place in the world."
― Paul Lynde

Lighting is so important to beautiful interiors that today people hire lighting consultants just to analyze their lighting needs and then create the overall design of the lightscape. The subject is so complex that we will barely touch on it. Suffice it to say, without good lighting the overall effect of an otherwise well done project – carefully chosen furnishings, flooring, rugs, window coverings, and accessories – will be diminished if not completely lost.

If you want your home to show it's best, invest in dimmer switches. At $25 each, you should have them in every room. This way, you can control the mood moving the room from a bright, energetic daytime space to a softly lit calm and intimate environment. Even the kitchen, while needing as much light as possible during prep, is well suited to a dimmed space when mealtime is over. You can also buy dimmers for your lamps for under $15. You will love your ability to create great mood in the room when you have control of your light.

The second thing I want to stress is the need for "layered" lighting. This means using different light sources such as overhead and recessed lighting, task lighting, floor and table lamps, and decorative lighting. Using one source of lighting will leave your room anemic, but layering these sources will add interest and highlight the other attractive elements present in the space.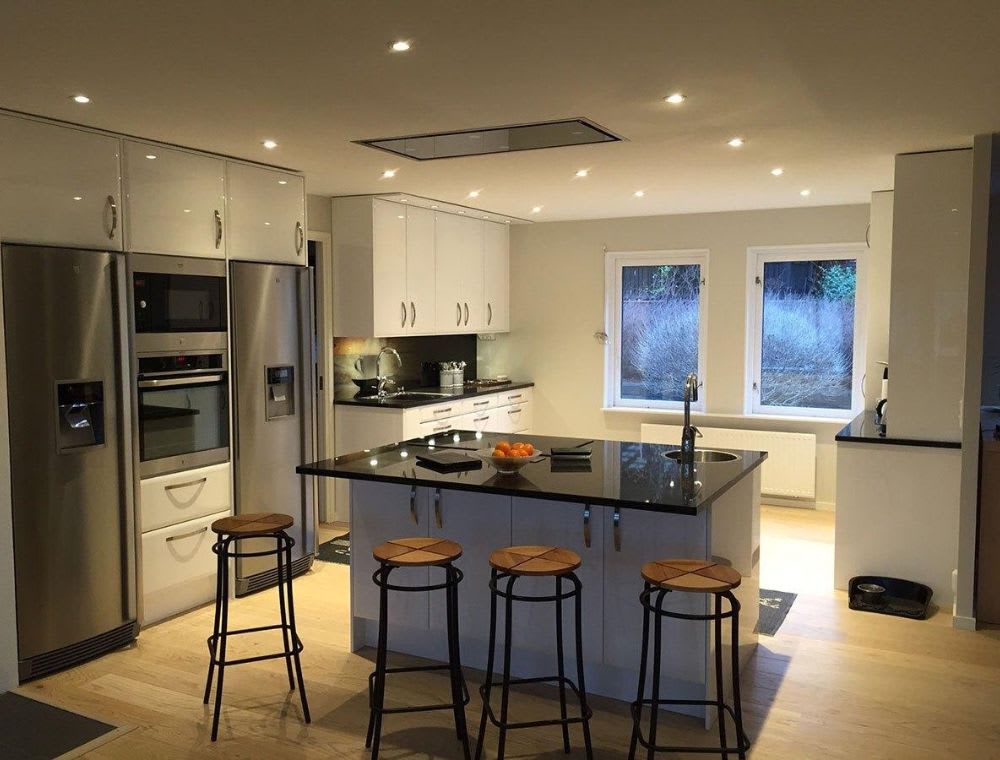 The addition of the task lighting under the cabinets and the hanging lights over the island give great flexibility in controlling the light scene as well as needed light for specific tasks.

Lastly, as someone who has been working in interiors for quite some time, I will tell you that the variety and selection available today in the area of lighting is incredible. Where I use to spend a great deal of time searching for a single suitable light fixture, today I am presented with an ever increasing selection. Don't leave a tired old bathroom fixture or a funky old fan in place when you can update the whole feel of the room for a mere $200.

Change these


to these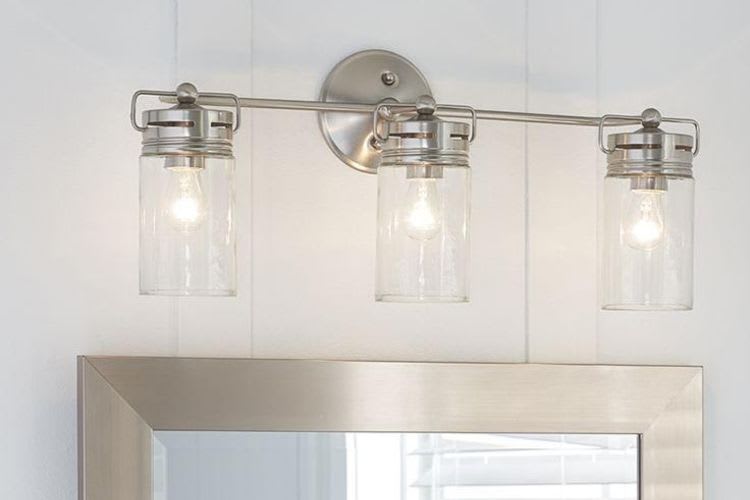 Use light to transform a common house into an inviting and comfortable home. You, your family, and your guests will enjoy your home's comfortable and inviting vibe.