"A good first impression can work wonders."
― J. K. Rowling

Have you ever walked past a house and the impression was so positive that you wished you could walk inside? The opposite is true as well. Every realtor will tell you of the time they had found a home that they thought was a good match for a client, but on pulling up in front, the client disliked the exterior and declined to look inside. When we are marketing our home to the public, we want to welcome and encourage all buyers to come inside and look around.

As we have come to take our homes for granted, we sometimes overlook items that a first time observer will not overlook. Does your home beckon visitors? Here are a few easily accomplished fixes that will get buyers to the front door.

Freshen the landscape – you won't need to go overboard. Simply add shurbs and flowers to the front area and along paths. Pull any weeds and fill in the planting areas with wood chips or rocks. If you don't wish to fertilize the lawn, call one of the lawn companies and get them out so your lawn looks green and healthy.

Clean up the approach – this means sweeping and powerwashing the driveway, walkways, and the front porch. Remove debris, toys, hoses, and any flower pots that are not properly planted with live and appropriate plantings. No clutter! If you have a small entrance area, one pot with flowers is enough. For larger areas you can use two or three.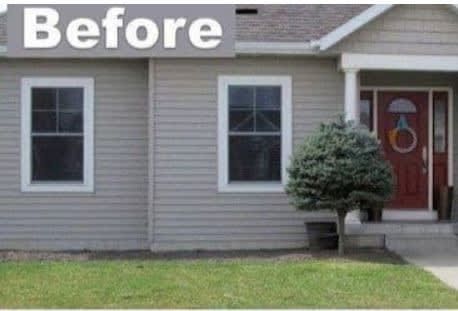 Lastly, make sure your front door is welcoming. Spend some time cleaning it up by repainting or restraining it. At the very least, scrub it clean. Change out any dated hardware. Did you know that you can purchase spray paints meant for hardware? That same paint can also be used to update your outdoor light fixture. Make sure you have a working light bulb as a serious.


buyer may wish to see your home a second or third time, and one of those repeat visits will likely be in the evening. To make that evening visit successful, make sure that all of your outdoor lights are in good working order. You cannot sell the inside of your house until you sell the outside, so make sure the curb appeal of your home puts out a warm welcome!